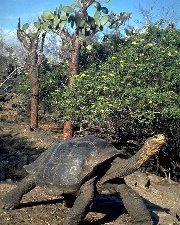 When two desert tortoises meet, they nod their heads rapidly and sometimes touch noses before parting. If both are males, they may fight, especially if it is courtship season. In this case, after the nodding they separate and then rush at each other with heads partially withdrawn into their shells. The fights are not serious, but if one tortoise is overturned, it may take a while for him to right himself.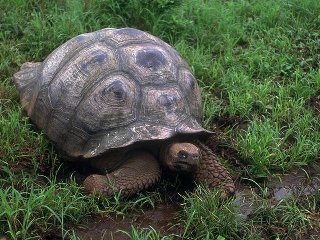 Males court the females by bobbing their heads, biting and grunting. Nesting occurs from mid-May through July, and the eggs are hatched in late summer or early fall.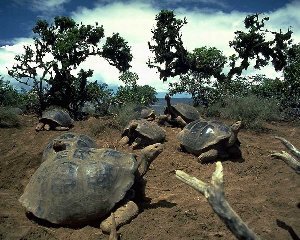 The Indians used the flesh of the desert tortoise for food and the shells for bowls. Today these tortoises are seldom eaten by man, but many of them are killed on the highways.
include("http://pages4ever.com/animals/nav.php"); ?>
include("http://pages4ever.com/nav.php"); ?>